Job Fair
Join us for a Job Fair- December 1, 2022
Get a great start to your career at Logan Health! Join us for an in-person Job Fair at the Logan Health Medical Center. We're offering in-person interviews for a variety of positions, no experience required. Offers will be made on the spot!
Date: Thursday, December 1, 2022
Location: Logan Health Medical Center - Main Registration Entrance "A"
Time: 3 p.m. to 7 p.m.
Sign up for an interview spot at the button below.
Multiple openings for:
Laundry Day Shift • 5:30a.m. - 1:30p.m. | Kalispell
Housekeeping Evening Shift • 4:30p.m. - 1:00 a.m. | Kalispell*
Housekeeping Night Shift • 9p.m. - 5:30a.m. | Whitefish*
Housekeeping Shift Weekends, PRN | Whitefish*
Lab Aide Processing | Kalispell
CNA Student - Jan. 3, 2023, paid training start date/$3K bonus
*Extra pay for Night, Evening, Weekends, and PRN positions.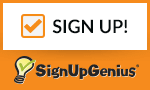 We hope to see you there!